I love weekly fresh flowers in my kitchen. It is beautiful to bring some of nature in to your home. Try making your own arrangement for your kitchen or next family dinner!
hydrangea
to do: wrap a banana leaf around the vase, cut stems short, tie with a rubber band
don't know what a banana leaf is? ask your florist for one!
roses
to do: remove all leaves, clip according to vase, and stagger them around
peonies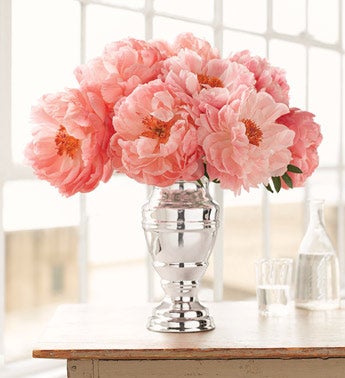 the key to peonies is you need a lot of them to make an arrangement like this!
baby's breath
to do: use tons and tons of baby's breath. Use a low vase, clip short and tie together
white oriental lily
to do: clean most of the leaves from the stems and stagger around vase of choice
orchids
these were my flower arrangements from my wedding dinner
my favourite...white orchids!
try adding lemons to a yellow arrangement
beautiful photography