My husband and I love after a good meal to finish off with a coffee, cappuccino or espresso. Anything coffee is delish! We recently just found some great accessories that I thought I would share!
alessi heart shaped espresso spoons
my newest coffee addition!!
nambe kurl sugar & creamer
alessi li li espresso cups
nespresso frother
our absolute fav!!!
stainless steel espresso cup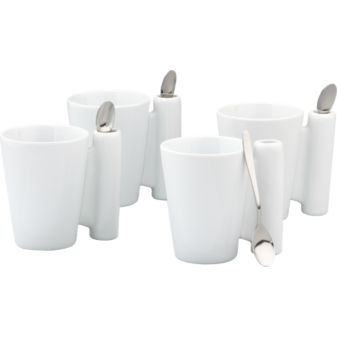 8 piece spoon mug set