It has been a long time since I had a fun fondue night. Growing up in Miami, I remember birthday parties at the Melting Pot. It was all fondue from the appetizers to dessert, and brings fond memories back to me. Why not throw your own fondue party??
start with a variety of breads and cheese!!
bread suggestions: sourdough, french bread, focaccia
cheese fondue recipe
here
a variety of raw meats: such as beef, turkey and chicken
cooked in hot chicken stock (or oil)
serve the meats with some side dipping sauces of your choice
and a side salad
a selection of fruit and chocolate
add marshmallows for an added touch!
my fruit favourites for fondue: strawberries, banana, pineapple, kiwi and apples
don't forget the marshmallows :)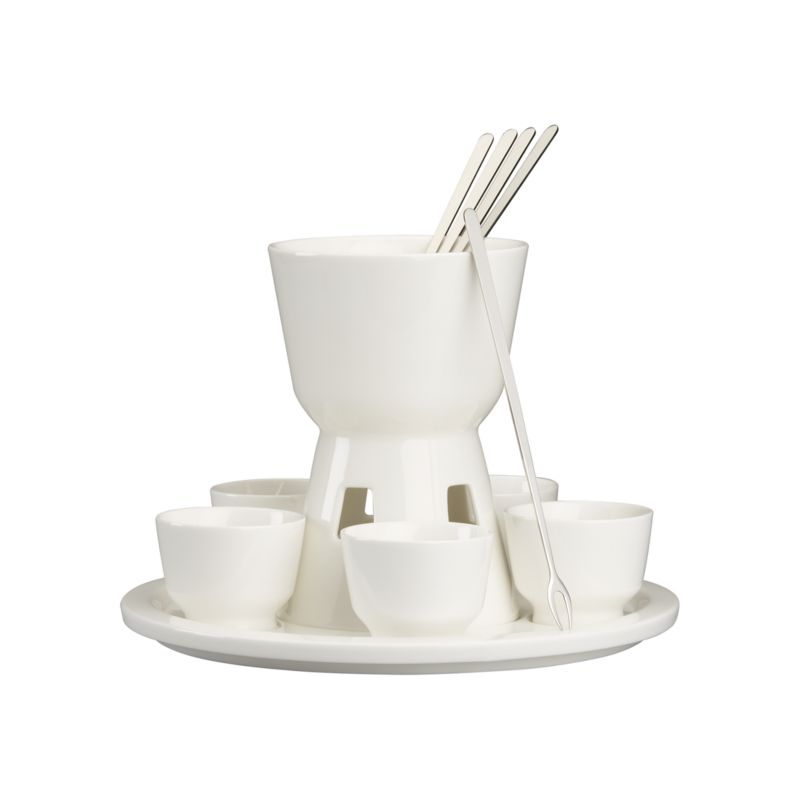 gala fondue set from crate & barrel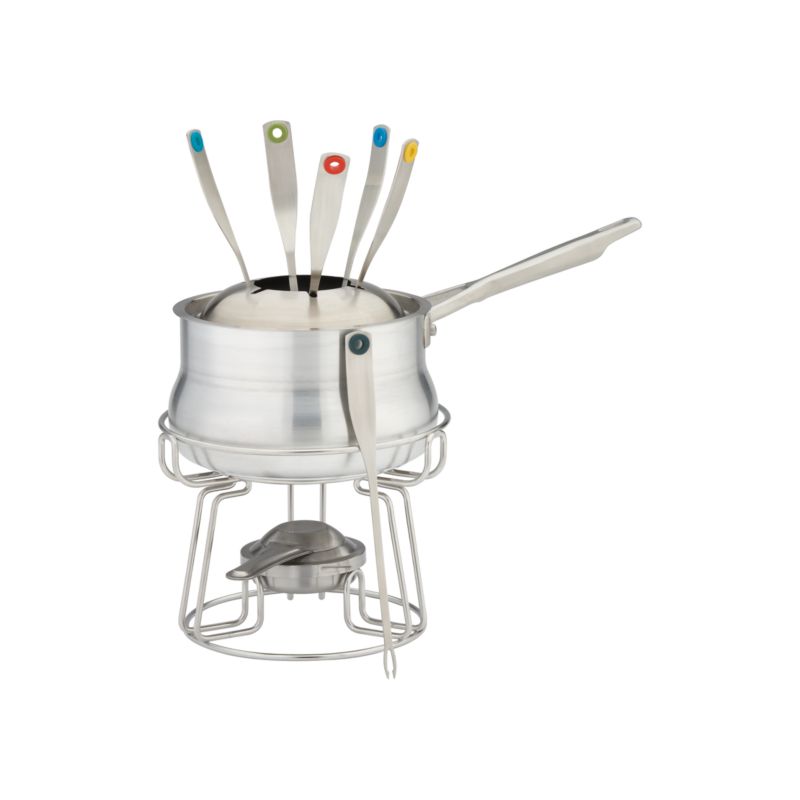 anolon chef's clad fondue set from crate & barrel
all-clad fondue pot from william sonoma
sur la table fondue set